These are the males we are using for stud.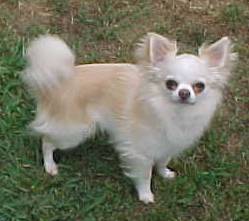 YESHUA'S CUTE AS A BUTTON-L came from
Cam's Chihuahus in Texas. Thank you Cindy Allen.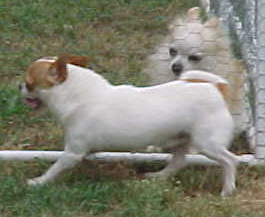 YESHUA'S LIL HOLIDAY CHIEF-S
is a beautiful little boy.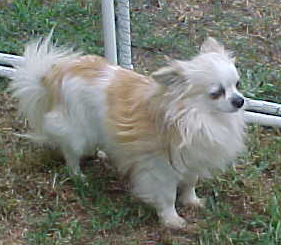 O PAG'S SHARING FEATHER UP URS
This is another little male who
has given us some really nice pups.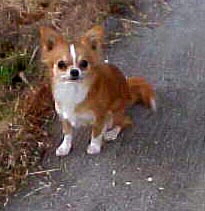 HOLDEN'S FURRY FELLOW has given us
some really tiny pups.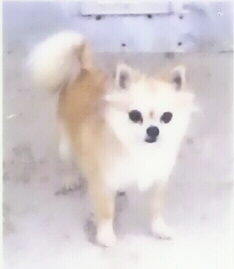 JOKER'S HONEY BEAR is a little
4 1/2 lb male. He is a
CH QUACHITAH BEAU CHIENE
grandson.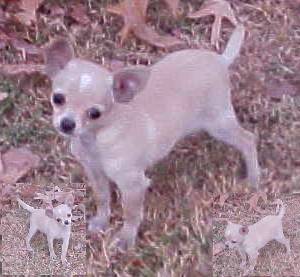 YESHUA'S LIL BIT OF BUTTONS-S as
the name implies this is a Button's
son out of HOLDEN'S BABY. He is 14 wks
old here and should mature out at 5lbs.