ROC N WIN LADY HAWKE is a powder puff. She came to our home pregnant and fully trained. She is one of our house "pets".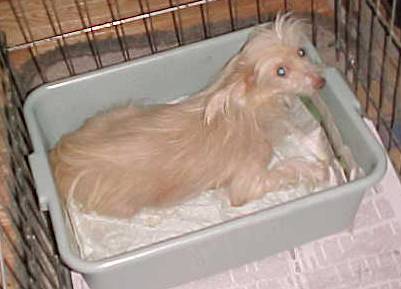 ROC N WIN THAT'S SABRINA is new to our home. She is pregnant and due any day now. She is know as a hairy-hairless. WE ARE LOOKING FOR A PET HOME FOR HER.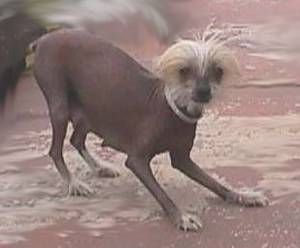 R-N-W'S SUNFLOWER CORDOVA is a hairless Crested. She is 11 inches-8 lbs 14 oz.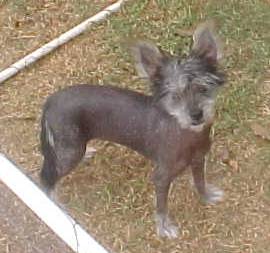 YESHUA'S SUNNY LIL BLOSSOM-H is Sunny's daughter. At 11 inches, she is 8 lbs at 8 months old. She is a trip!

OUR CHINESE CRESTED MALES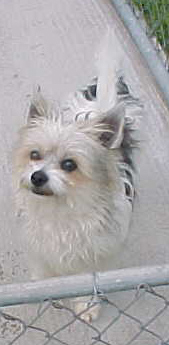 DRAGON HILL'S IMPERIAL PANDA is a doll. Like most Crested he loves people. He is 11 inches and weighs 9 lbs.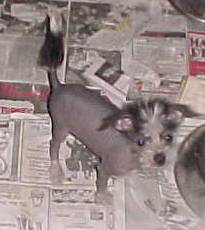 I think I will be naming this guy YESHUA'S SUNNY LIL BARE-H He is the son of Panda & Sunny.